FN HERSTAL, S.A.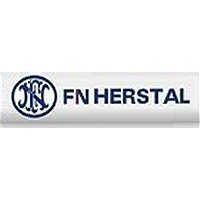 Herstal, Belgium
http://www.fnherstal.com
Products:
MINIMI 5.56 x 45mm Light Machine Gun (SAW)

A true machine gun
Sustained fire capability
* Belt feed
* Quick Change Barrel
* Open bolt firing
Long life of major parts
* Over 50,000 rounds

SS109 5.56 x 45mm NATO ammunition

Benefits: Optimum terminal effects with SS109, long trace range with L110 SS109 components : Steel core / Lead core / Brass jacket

The P90 SUBMACHINE GUN
WEAPON FEATURES
- Low recoil for maximum accuracy and control.
- Fully ambidextrous.
- Moving parts require little or no lubrication.
- Reflex sight with Tritium illuminated reticle.
- No tools disassembly.
- High capacity magazine with see-through magazine.
- Compact size.
- Semi-Auto and Full Auto capacity.
The 5.7 x 28 mm weapon system comprises the P90 submachine gun and a full range of 5.7 mm rounds. This weapon system incorporates the latest state-of-the-art technology in both gun and ammunition design to maximize lethality while minimizing the size and weight of the system. The basic weapon is ideally suited to the requirements of support units, while a full range of accessories makes the P90 a highly effective system for special operations, anti terrorist, and V.I.P. protection roles.