BARRETT FIREARMS MANUFACTURING, INC.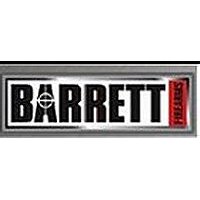 Murfreesboro, Tennessee, USA
http://http://www.barrettrifles.com
Barrett is dedicated to the manufacture of high quality rifles and accessories for the sporting, law enforcement, and military market.
You can be confident in the quality of Barrett rifles due to their prior military acceptance. Our long-standing reputation of providing rifles to the most demanding customers in the world shine through in the Model 95M. Light, compact, reliable and always accurate, the Model 95M is a distinctive member of the Barrett family of rifles. The 95M is one of the most unique and innovative bolt-action rifles available to date… an unconventional design from an unconventional company. The 95M borrows the best of its features from its counterpart, the semi-automatic M107.
Products:
Model 82A1 Semi Automatic
Ten Round .50 Caliber Rifle

Model 82A1 has been purchased by over 40 militaries worldwide. Having the lowest recoil of any comparable rifle.

Model 95M Bolt Action .50 Caliber Rifle

Specifications:

Operation: Bolt Action Barrel
Length: 29 in. (73.67 cm)
Rifling Twist: 1 turn in 15 in. (38.1 cm)
Rifle Weight: 22 lbs. (10kg)
Overall Length: 45 in. (114.3 cm)